202 4th Avenue North
Suite 101
Saskatoon, SK S7K 0K1
Canada
CATEGORIES & HEADINGSdetails >>
Saskatoon provides meeting planners with state of the art meeting and convention facilities, a wonderful selection of spectacular events, and attractions from which to choose and delight delegates. Increasingly, meeting planners are enthralled by our city seasoned professionals working within our "Conventions Saskatoon!" committee. All dedicated to ensuring clients' satisfaction and event success.

As a bright rising star in the convention and meeting planning industry, Saskatoon is a hot new Canadian convention and event destination.

One of the most exciting economies in Canada, our beautiful, vibrant university city is infused by a lively ambiance, friendly hospitality and rich, diverse professional and cultural services.



Vendor Showcase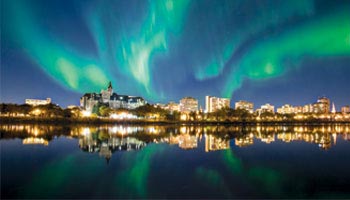 Boasting over 800,000 square feet of meeting space and over 4,800 hotel rooms Saskatoon is a true convention destination and hosts events for visitors from around the world. A major science, economic and cultural hub Saskatoon offers daily flights from major cities and year-round entertainment options . Saskatoon is the ideal host city for work and play. read more